Mascot Ice Rink
This has been an awful long time in the making but the main steel frame is finally up at the new Mascot Ice Rink in Sydney. This was our first major laser scan survey and steel detailing combined project. The idea was to keep as much of the existing building as possible and to then replace the existing "saw tooth" roof with a similar but clear spanning roof. The new trusses are in 3 parts and span 28518mm between columns. Each truss was Pre-set by 80mm which should drop into a horizontal position once loaded with the insulating roof sheets.
The installation went without any problems helped by a 200 tonne crane to lift the pre-assembled trusses into position.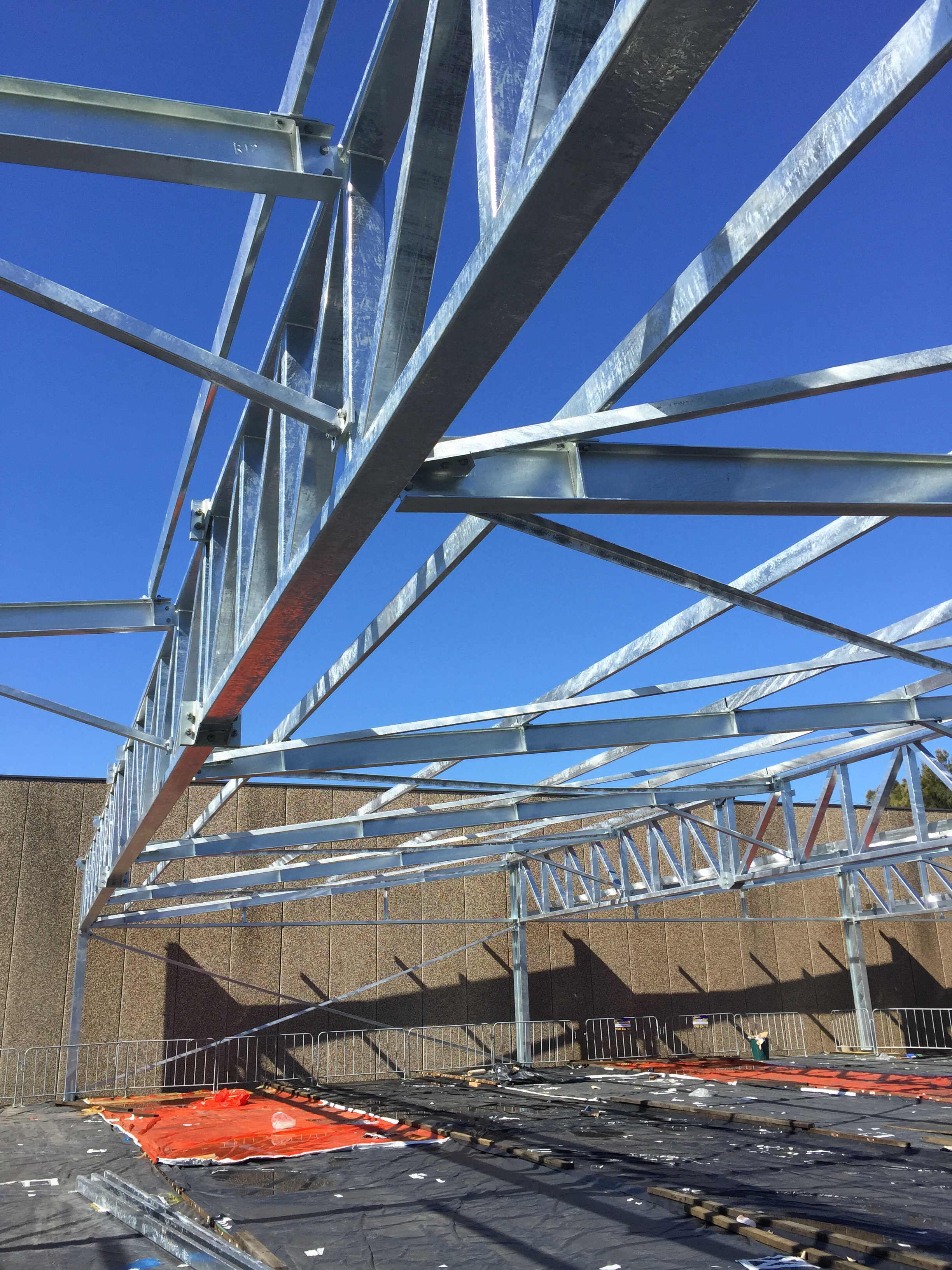 There is more to come at Mascot Ice Rink with a steel frame being added for an office and cafe, a steel frame for the chiller house and 2 new external fire escapes.